I AM BORDERLINE
Award winning short film on borderline personality disorder for June 2016, Art With Impact. Writer and Director Betsy Usher along side the SRP team created a film to help reduce the stigma of Borderline Personality Disorder. (Possible Trigger)
Mission Statement
The Self-Regulation Project (SRP) aims to help individuals achieve personal and interpersonal growth through developing self-understanding and emotional regulation skills. We believe through a deeper understanding of self, individuals can create more positive peer and intimate relationships and better manage life stress. In keeping with WILA's mission, the SRP is priced to be an affordable alternative for those who do not have adequate health insurance benefits and/or cannot afford expensive group therapy or private treatment aftercare. 
Self-Regulation & Our Treatment Philosophy
Many people have difficulties with emotional regulation. These individuals tend to experience stormy interpersonal relationships, intense emotions, unstable moods, problems with impulsiveness, self-harm, and confusion about themselves and others. Research and clinical data show that these struggles are often linked to a history of childhood trauma or abuse, depression and anxiety, eating disorders, and insecure attachment. These traumatic life experiences generate a continuous cycle of suffering and become resistant to short-term treatments focused only on behavioral change or present day understandings of the problem.
The SRP's treatment philosophy is based on sound theoretical principles, which integrate: 1) Psychoanalytic theories to identify and address the deeper non-obvious origins and meanings of one's suffering; 2) Practical skill-building including DBT-Based and Mentalization-Based techniques to help improve day-to-day coping, impulsivity, and mood fluctuations; and 3) Mindfulness practices which are taught and modeled throughout the group experiences to aid in developing a gentler mindset so that healing and growth may take the time they require. New skills learned in the SRP will help participants regulate emotions, better tolerate distress, and support personal growth in relationship to others.
The Program
Participants and clinicians will co-construct a custom-tailored treatment program which includes individual psychotherapy and one or more groups per week. Each participant will be matched with a skilled member of our treatment team who will serve as their individual therapist unless they are already in individual treatment elsewhere.  They will also get exposure to the variety of our therapists who co-facilitate the group experiences. These relationships – the therapeutic relationship – become a safe place of healing through attachment, honesty, and boundaried intimacy. Groups will be held weekdays and evenings (Monday-Thursday)  and cover a variety of topics and skill sets (see the FAQ for detailed group descriptions).
JOIN
Call (424) 371-5191 or write to us to request a free 25 minute telephone intake interview. A member of our treatment team will explain the program and ask about your personal history to determine if the SRP is right for you.
Potential Benefits:
Better understanding yourself and others
Stress management through mindfulness
Becoming more aware of your reactions to people and situations
Developing healthy assertiveness and self-expression
Building self-respect and self-mastery
Deepening relational skills and intimacy
Finding the deeper meanings behind personal difficulties
Identifying new ways to respond to old and challenging situations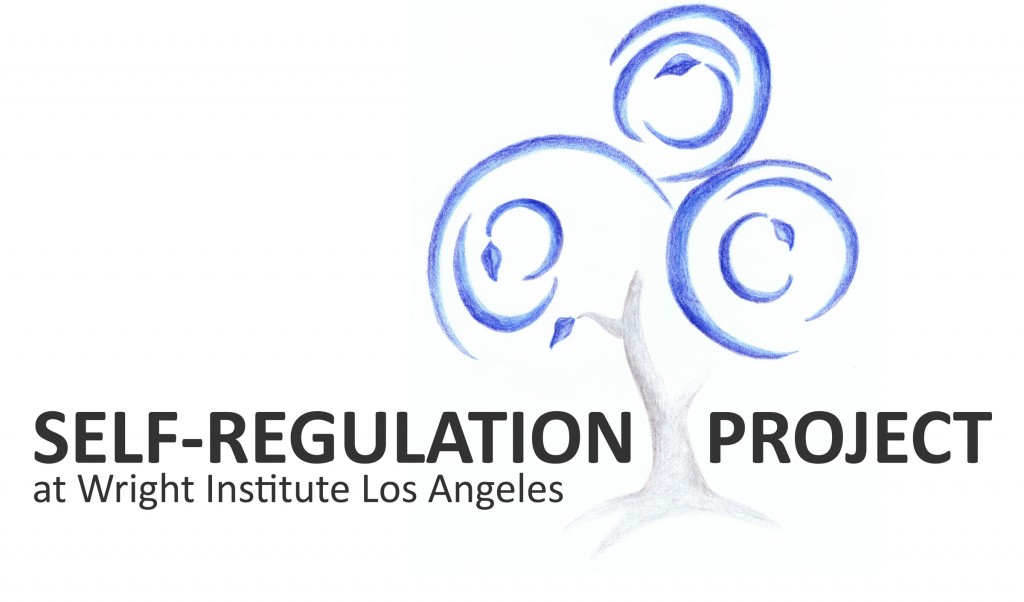 For Referring Clinicians
Do you find yourself searching for inexpensive alternatives for continuing care when a patient's insurance runs out? Do you find that personality disruptions persist even after a patient has become sober or stopped engaging in the behaviors that initially brought them into treatment? Is complex trauma and personality issues simply outside the scope of your treatment focus? SRP was designed to address the needs of these patients! We welcome referrals and potential collaborations from residential treatment centers, sober livings, partial hospitalization programs, time-limited IOPs, and clinicians in private practice.
We offer a FREE phone assessment with one of our intake specialists
Day and Evening groups and flexible individual treatment schedules
The SRP offers the type of supportive atmosphere needed for profound change. It is confidential and affordable with fees based on a sliding fee scale (minimum weekly fee of $60). We work collaboratively to individualize treatment plans that take into account the unique needs, challenges, schedule, and financial situation of each participant. Call 424-371-5191 or email if you think we can be of help!
Frequently Asked Questions
What are the days and times of the SRP?
Participants will attend between 1 and 3 weekly individual psychotherapy sessions. You will be matched with a WILA therapist upon acceptance into the program unless you are already in individual treatment with another provider. In this case, treatment will be coordinated between the cliniciann and members of the SRP team.
Groups take place Monday-Thursday day and evenings. Group attendance is mandatory as it is a critical component of the program.
SRP GROUP SCHEDULE:
MONDAY
5:00-5:50: Pre-Treatment Group (for potential participants)
TUESDAY
6:00-6:50: Process Group
What are groups that I will be participating in?
Pre-Treatment Group
The Pre-Treatment Group meets once a week, for four consecutive weeks. It gives prospective participants an opportunity to get familiar with participating in a group process before committing to the full SRP program. The group gives participants the chance to sample the program, begin to establish relationships with prospective group members, and set initial goals and expectations for treatment.
Self-Regulation Group
The Self-Regulation Group will help participants better understand and respond to others in an array of social situations. The group format facilitates the development of social skills by helping members deal with shyness, social awkwardness, impulsivity, aggressiveness, anxiety, and feeling misunderstood by peers. Mentalization-based group activities will examine how group members interpret their own and other peoples' actions as meaningful, based on their own internal mental states and early relationships with caregivers. Group members will learn to assert their needs in appropriate ways and use active listening to facilitate healthy communication.
***SRP may alter group structure to accommodate needs of program members
How long should I plan to be in the program?
Total length of participation in the SRP varies, but all new participants are asked to make an initial three month commitment.
On-going treatment is open-ended and based on an individuals' needs, goals, and rate of progress.
Progress will be discussed regularly between you and your therapist as well as amongst the SRP treatment team members. Termination or a modified schedule for participants transitioning out of the program will be determined collaboratively.
What if I already have an individual therapist?
If you are already working with an outside individual therapist, it may be possible to continue this work and only participate in SRP's groups. This must be discussed with a member of our treatment team at beginning of the intake process. Our primary consideration is ensuring the coordination of care between your various treatment providers.
Can I do just group therapy or just individual therapy?
No, we believe including both group and individual work is necessary for the type of interpersonal and relational growth the SRP targets. A member of our treatment team can help you explore the other services offered at WILA to determine the best fit for you.
What if I'm not ready to jump in?
We understand what a big decision committing to a program can be. For this reason, all prospective participants begin by attending the weekly SRP Pre-Treatment Group. This is an important stage of treatment where you will become acclimated to the program, begin to establish relationships with other prospective group members, and set initial goals and expectations. Pre-treatment groups are one hour per week and cost $30 per session. The length of time spent in Pre-Treatment depends on a range of factors including: your readiness to commit to the full program, the treatment team's assessment of your ability to participate effectively in the SRP, and available openings in the program.
Who is the SRP not appropriate for?
Active substance dependence and severe eating disorders

Frequent psychiatric hospitalization or recurrent suicidal behaviors

Untreated/unmanaged psychosis
Can I afford the SRP?
Each participant's weekly program fee is individually determined based on a sliding scale and the participant's ability to pay.
The minimum weekly program fee is $60 per week. This low-cost fee structure makes our program an affordable and accessible alternative to similar programs which generally cost $700 to thousands per week.
Will my insurance pay for the SRP?
In keeping with WILA's mission, the SRP is priced to be an affordable alternative for those who do not have adequate health insurance benefits and/or cannot afford expensive private treatment. SRP participants are expected to pay WILA directly at the time of service. If requested, your therapist will provide you with a superbill, an itemized form listing healthcare services rendered, which you must submit directly to your insurance provider to request reimbursement. This is a common way to have insurance to pay for out-of-network benefits. Approval for reimbursement as well as rates will depend on the terms of your insurance policy. We encourage you to call your insurance provider to better understand these terms before beginning the program.
I have a substance abuse problem in addition to anxiety and depression. Is the SRP a good program for me?
It depends. Substance abuse is often a symptom of another mental health issue. In such cases, it may be recommended that you seek help for your substance abuse prior to beginning our program. During the initial phone intake process, a therapist will help you determine if the SRP is an appropriate fit.
Who will be providing therapy in the SRP?
The therapeutic services offered through the SRP, both group and individual, are conducted by pre-doctoral interns and post graduate fellows who are studying with and supervised by a
highly trained and experienced faculty
of clinical psychologists, psychoanalysts, and other mental health professionals.
Where does the SRP take place?
I'm a clinician and would like to refer to the SRP. Whom do I contact?
We welcome referrals. Call (424) 371-5191 and ask to speak with a member of the SRP. We'll be glad to discuss the goodness of fit of our program for your client.
What is WILA's mission?
WILA is a socially conscious nonprofit serving the diverse communities of Los Angeles by providing high quality psychotherapy to those otherwise unable to afford long-term psychological care.