Voices of Warriors: Group Psychotherapy for Women Survivors of Trauma
A Safe Space for Women
Healing in Community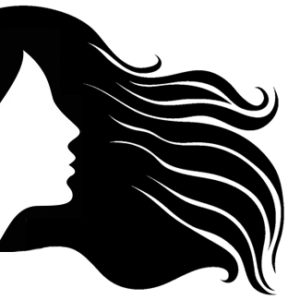 When we experience trauma, our sense of self and the way we perceive the world around us becomes hijacked. Many women who have faced traumatic events feel a need to "keep the secret," thus compounding their pain with isolation, dissociation, hypervigilance, and shame. Survivors of trauma can even feel that they themselves are "bad" and not deserving of a happy, healthy life.   
Sharing a traumatic experience with others can restore a sense of connectedness, meaning, and understanding. The goal of group psychotherapy is to provide this kind of corrective emotional experience in which the dynamics of self-blaming, silencing, and disbelief of the victim are shared and then worked through.
JOIN
Call (424) 371-5191 or write to us to inquire about VOW. Our group therapists will call you to discuss the group and to setup a free 50-minute assessment session.
The Groups
There are currently two ongoing Voices of Warriors (VOW) groups: One group meets on Tuesday evenings from 6:00-7:20pm and the other group meets immediately after from 7:30-8:50. Each group is a weekly, 80-minute process-oriented psychotherapy group focused on the shared experiences of women who have experienced trauma. Group discussion will arise organically, but some of the following topics will likely be addressed:
Revelation of each participant's trauma experience(s)

Description of how trauma has influenced members' lives, including their intimate and sexual relationships and the relationship she has with her body

Discussions of how shame, hypervigilance, dissociation, and PTSD affect survivors in daily life

Development of a supportive community of other women who truly understand    
Commitment & Cost
Participants must commit to attending group in 10-week intervals and 
must also be engaged in individual treatment at WILA or with an outside therapist.
The cost of the group is $25 per session, or $250 for ten weeks; however fees will be assessed individually for each group member.  Participants must commit to and pay for the entire 10 week group experience whether or not they are able to attend all 10 sessions. Payment plans can be arranged upon request.
Ilana Bar-Din Giannini, LCSW
Group Therapies Program Director
"After 20 years working as a professional writer, my decision to train as a psychotherapist came from a strong sense of personal optimism: I believe that people can write — and change — their own stories. With the right help and support, even traumatic stories can be reworked and lives reimagined. Social work underscored my sense that we heal best if gently moved from a place of isolation to a place of supportive understanding." [more]
VOW is a group experience offered at Wright Institute Los Angeles and is supervised by Michele Gomes, Psy.D.
Christine (Chrissy) Spera, MSW
Postgraduate Fellow
"As a clinical social worker, I feel strongly that community has the ability to heal trauma in a deep and profound way. I especially feel passionate about helping women to empower themselves to live fulfilling and productive lives where their special strengths can be celebrated. I believe that therapy empowers us to overcome the effects of trauma, make meaning of our experience, and transform painful experiences into personal growth."
Frequently Asked Questions
What is VOW's treatment philosophy?
As with all services provided at Wright Institute Los Angeles, VOW utilizes a contemporary psychodynamic approach. This means that our therapists work from the inside out to consider how your unconscious and early life experiences influence current functioning, behavior, and the relationships in your life.
Is there a commitment requirement/time limit in VOW?
VOW is an ongoing group therapy experience that renews every ten weeks to give participants the opportunity to decide whether or not they would like to continue with group. Participants must commit to attending the ten week course in its entirety for each interval, and must also be engaged in individual treatment at WILA or with an outside therapist. This ongoing commitment is intended to promote group safety and bonding by providing a consistent and predictable group of participants.
How much does VOW cost?
The cost of the group will be assessed on a sliding scale for each member, but will generally be $25 per session. Participants must commit to and pay for the entire 10 week group experience. Payment plans can be arranged upon request.
Who will be facilitating the VOW group?
The therapeutic services offered through VOW are conducted by Ilana Bar-Din Giannini, LCSW, a graduate of WILA's Postgraduate Fellowship and Christine Spera, MSW, a participant in WILA's Postgraduate Fellowship. The group is supervised by WILA's Executive Director, Michele Gomes, Psy.D. with input from a highly trained and experienced faculty of clinical psychologists, psychoanalysts, and other mental health professionals.
Where does VOW take place?
I'm a clinician and would like to refer to VOW. Who do I contact?
We welcome referrals and ideas for potential collaborations. VOW is ideal as an adjunctive group therapy experience for women you are seeing in individual treatment. Participation in group therapy can reduce isolation and increase relatedness by bringing together individuals struggling with similar issues. We offer a FREE telephone consultation with you and a FREE in-person consultation with your client. Call (424) 371-5191 and a VOW group leader will call you back to discuss the goodness of fit of our program for your client.
What is WILA's mission?
The mission of Wright Institute Los Angeles (WILA) is to keep high quality, long-term psychodynamic psychotherapy available and affordable. WILA is an affordable alternative for those without adequate health insurance benefits or the ability to pay for expensive private treatment. We remain one of the very few settings in Los Angeles where no limits are placed on treatment length or session frequency. Our aim is to help the individuals, couples, and families we serve lead richer, deeper, more fulfilling lives.