REMEMBERING HEDDA
Allen M. Yasser, Ph.D.
WILA Director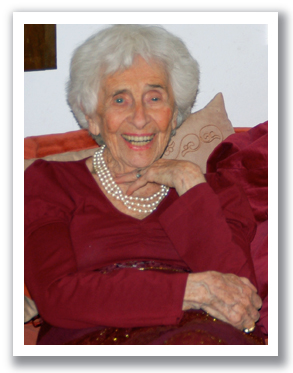 Dr. Hedda Bolgar, our beloved founder, was an internationally known Psychologist, Psychoanalyst, educator and institutional builder. When she died on May 13, 2013 at the age of 103 she ended a career that spanned almost 80 years.
Hedda was a creative, innovative thinker who was instrumental in the founding of three institutions, WILA, LAISPS, CSPP, a postdoctoral training program and numerous other enterprises. Her last large project, embarked upon at the age of 95, was called "The Uprooted Mind." It is an ongoing effort to engage psychoanalysis in the quest for social justice. Hedda was also an extraordinary and brilliant clinician who mentored and taught countless mental health professionals.
Hedda Bolgar was a loved presence in our community. She was wise, warm, incredibly engaging, and gracious. She maintained a progressive, socially-conscious outlook throughout her life. She had an encyclopedic knowledge of Analysis, Psychology, History, and Political Science, and an undiminished, astonishing memory. Hedda was a true primary source and a great treasure to the innumerable people whose lives she touched. Dr. Alan Spivak, a close associate of Hedda, shares these memories:
IN MEMORIAM
Alan P. Spivak, Ph.D.
WILA Faculty; Supervising and Training Analyst LAISPS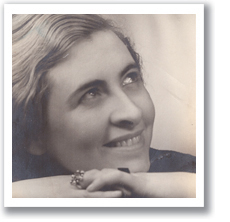 Dr. Hedda Bolgar, an enormously gifted psychoanalyst and a remarkable woman, was born on August 19, 1909 in Zurich, Switzerland. Her elementary school years were spent in Budapest. World War I ended when she was nine years old. Her family was forced to escape to war torn Vienna. In 1934 she was graduated from the University of Vienna with a Ph.D. in Psychology. Because of her political past and recent anti-Nazi activism, she knew she had to leave Vienna when Hitler annexed Austria in March of 1938.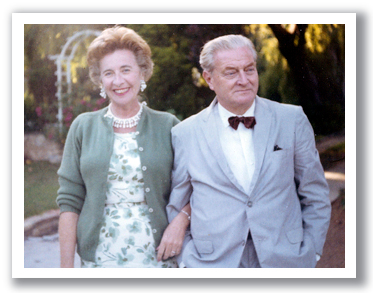 Hedda and her husband Herbert moved to Chicago where she began a postdoctoral fellowship at Michael Reece Hospital in July of 1938. She subsequently trained at the Chicago Psychoanalytic Institute and taught at the University of Chicago. From 1956 through 1974 she was the Chief Psychologist and Director of the renowned post-doctoral training program for clinical psychologists at Cedars Sinai Medical Center in Los Angeles.
As a psychoanalyst, Hedda was a beloved teacher, supervisor, and consultant who worked tirelessly and joyfully throughout her 80 year career. She continued to teach and see patients until three weeks before she died. Indicative of her boundless energy, at the age of 102 Hedda presented the Franz Alexander Memorial Lecture. She stood and spoke for two hours to a large gathering of analysts and therapists, without using notes, about what she believed accounted for change in psychoanalysis and psychotherapy.
Hedda was a model of grace, graciousness, optimism, and receptivity. She represented the best of old world civility and decency, while embracing an ongoing openness to the new. She supported and encouraged the young, the fresh, the needy, the present and the future. She claimed to love everything that was alive: people, animals, gardens.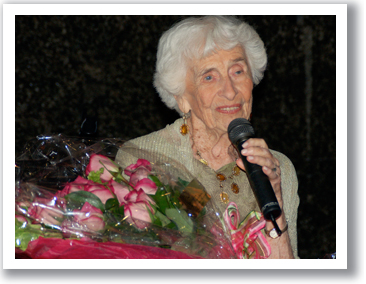 Her home was a gathering place for camaraderie, parties, and social and political discussions. She held a monthly meeting that she called "Hedda's Salon." It was open to analysts and therapists for discussing psychoanalytically relevant topics in an informal, convivial atmosphere.
During my tenure as Program Chair at LAISPS, Hedda held numerous dinner parties to celebrate visits of distinguished psychoanalysts who, earlier in the day, had presented their work at LAISPS scientific meetings or conferences. Among the many who were honored were: Jacob Arlow, Leo Rangell, Roy Schafer, Marilia Aisenstein, Rita Frankiel, Ethel Spector Person, Harry Smith, Cordelia Schmidt-Hellerau, Christopher Bollas, Neville Symington, and Stefano Bolognini. Without exception each of our guests raved to me about what an amazing person he or she found Hedda to be.
In a letter of condolence, Stefano Bolognini, the noted Italian psychoanalyst and President of the IPA, wrote of his memory of Hedda: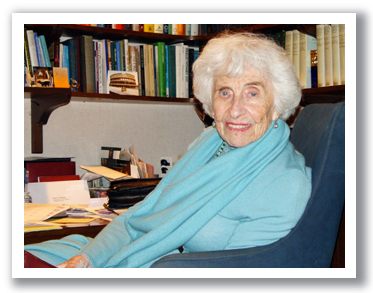 "I keep very lively in my mind Hedda's hospitality and friendship, her figure and grace as a person, when she so kindly invited me (together with you and Leo Rangell) to her home. She wanted personally to "serve" for us the dinner, and the conversation with her was not at all conventional: how many memories, and what a genuine interest in our European present culture and environment! I could also realize how much she loved psychoanalysis, how much she loved her psychoanalytic Society, what an adventurous and historically remarkable life she had had, and mostly I felt touched by her nice humanity. I can only express to the colleagues my sincere, shared sadness for this loss."
To a great many in the Los Angeles community Hedda was a very special combination of stimulating colleague, warm, loving friend, wise mentor, and extraordinary analyst. I am particularly lucky in that over the last 47 years she was all of those things to me. She is greatly missed and will always be cherished and remembered.