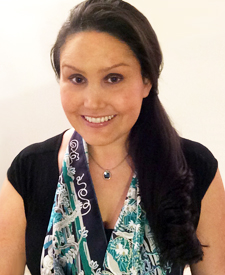 Michele Gomes, Psy.D.
Executive Director
Dr. Gomes spent five years as WILA's Clinical Director and in 2016 stepped into the role of Executive Director. She did her undergraduate studies at UCLA where she majored in Psychology and Women's Studies with a Computing specialization. Dr. Gomes spent several years post graduation at the UCLA School of Public Health participating in epidemiological research related to the intersections between sociocultural variables and mental health. She earned Master of Arts and Doctor of Psychology degrees from the California School of Professional Psychology. She found her clinical and theoretical home here at WILA during her two-year Postdoctoral Fellowship in Psychoanalytic Psychotherapy. Dr. Gomes maintains a part-time private practice and is an advanced Candidate in psychoanalytic training at the New Center for Psychoanalysis. As Adjunct Faculty in the Ph.D. program at the California School of Professional Psychology, Dr. Gomes teaches "Psychodynamic Approaches to Interventions," a year-long clinical course on the history, theory, and practical applications of psychoanalysis. Dr. Gomes is passionate about program administration and development and training socially conscious mental health clinicians.
TEL: 424-371-5191 x102  |  EMAIL  |  WEBSITE  |  LINKEDIN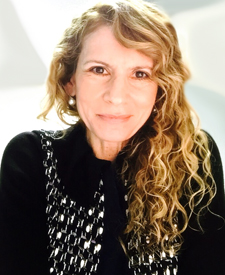 Claudia Feldman, Ph.D.
Clinical Director
Dr. Feldman is Clinical Director and a core faculty member at Wright Institute Los Angeles. She has a Master's degree in Clinical Psychology from the California Graduate Institute and a Ph.D. from the Chicago School of Professional Psychology. In her doctoral studies, Dr. Feldman researched gender identity, testosterone, and memory expressions. Dr. Feldman presented her research at the American Psychological Association in Toronto, Canada and at the National Academy of Neuropsychology Convention in New Orleans. After graduating, Dr. Feldman completed a Postdoctoral Fellowship in Psychoanalytic Psychotherapy at WILA. Currently, she is a Clinical Associate at the New Center for Psychoanalysis, where she continues to deepen her knowledge of psychoanalysis. Dr. Feldman has a special interest in family dynamics, individual differences, intimacy, and relatedness. Dr. Feldman continues to see patients in her private practice. She is fluent in Portuguese and English.
TEL: 424-371-5191 x105  |  EMAIL  |  WEBSITE  |  LINKEDIN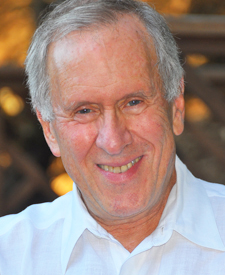 Allen M. Yasser, Ph.D.
Director Emeritus
Dr. Yasser, along with Hedda Bolgar, Elizabeth Cooley and Nancy Wood  founded WILA in 1974. Dr. Yasser was initially Director of the WILA Psychotherapy Clinic. In 1981 he was appointed Director of WILA's Postgraduate Center, which incorporated our Postdoctoral Fellowship program, the WILA Internship and the Psychotherapy Clinic. In 1987 he became WILA's Executive Director and in 2016 WILA's Director Emeritus, his current position. Dr. Yasser received his Ph.D. from SUNY at Buffalo. He completed a two year postdoctoral fellowship in Psychoanalytic Psychotherapy at Cedars-Sinai Medical Center. Dr. Yasser is also a graduate of the training program in psychoanalysis at the Los Angeles Institute and Society for Psychoanalysis. His long time professional interests include the practice, teaching and supervision of Psychoanalysis and Psychoanalytic Psychotherapy and institutional development and administration.
TEL: 424-371-5191 x103  |  EMAIL
Aimee Martinez, Psy.D.
Director of Clinical Relations
Dr. Martinez recently completed a two-year postdoctoral fellowship at Wright Institute Los Angeles. In addition to her private practice she acts as the Director of Clinical Relations for WILA and facilitates institutional and trainee development in professional marketing. Currently, Aimee is a Clinical Associate pursuing psychoanalytic training at the New Center for Psychoanalysis. Prior to pursuing clinical training, Aimee worked in entertainment sports and event marketing, skills she now applies to develop clinical referral relationships. Although she possesses extensive marketing experience, her true passion lies in the creativity of psychoanalytic clinical work. Aimee utilizes a psychodynamic perspective on addiction to address underlying issues of trauma and attachment including depression and anxiety that accompany substance use disorders. Through her research, she developed a protocol implementing analytic Work Discussion Groups as a supervisory component in substance abuse and mental health treatment centers to aid in decreasing counselor burnout and increasing workplace efficiency. Aimee's training at the Tavistock Clinic in London inspired her work.
TEL: 424-256-6242  |  EMAIL  |  WEBSITE  |  LINKEDIN
Ilana Bar-Din Giannini, LCSW
Group Therapies Program Director
After twenty years working as a screen and television writer, Ilana shifted gears and earned her Masters in Social Work at the University of Southern California. She recently completed a two-year Postgraduate Fellowship at Wright Institute Los Angeles and moved into private practice where she works with adults and families. Much of her work focuses on women who have been exposed to trauma. Ilana has joined the WILA staff as the Group Therapies Program Director in order to design and implement new group therapy experiences for the clinic. Ilana's inaugural project, Voices of Warriors: A Psychotherapy Group for Women Survivors of Trauma, will serve the needs of women who have faced physical and/or sexual assault.
Eva Patrick, Psy.D.
Blog Countess
The WILA blog is brought to you by the heart and expert wordsmithing of our Blog Editor (and Countess), Eva, who had this to say: "My passion for blogging is tied to my appetite for practicing psychotherapy  – they both allow me to surrender to the uncertainty of life, and to find my way out through words, stories and the discovery of new ideas for doing, being and telling these stories in the world." Eva received her Psy.D. degree from the California Institute of Integral Studies. She embraces considerations from mostly a relational orientation, along with implementation of psychodynamic, Time-Limited Dynamic Therapy, and behavioral concepts. Eva is specifically interested in utilizing her clients' stories of transitional periods and their perception of self (their personal myths) – as a vehicle to discover new possibilities for thought and action.
TEL: 818-754-4444  |  EMAIL